News
Canadian delegation visits Science Park
23.05.14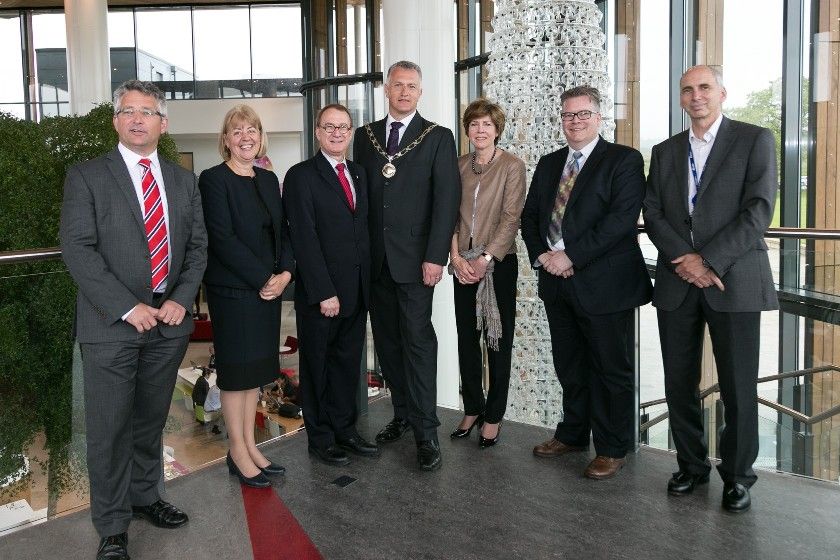 Canada's deputy high commissioner Alan Kessel at Bristol & Bath Science Park
Hot on the heels of the Prime Minister last week, Science Park chief executive Bonnie Dean has welcomed another high level delegation to the Park.
Canada's deputy high commissioner Alan Kessel, toured the facilities and the National Composites Centre which is also on site, as part of a visit to some of the region's major employment and education centres. Sixty science and technology related companies are now operating from the Bristol & Bath Science Park.
Chief executive Bonnie Dean said:
"The Bristol and Bath region is rapidly emerging as a technology hub in the UK to rival some of the most established high tech clusters around the world.
"We're delighted to have shown the Canadian delegation around the impressive facilities here at the Science Park today. And even more importantly, we were delighted to introduce them to some of our growing community of innovative science and technology related businesses, with a view to forging new partnerships and opportunities for the future. "